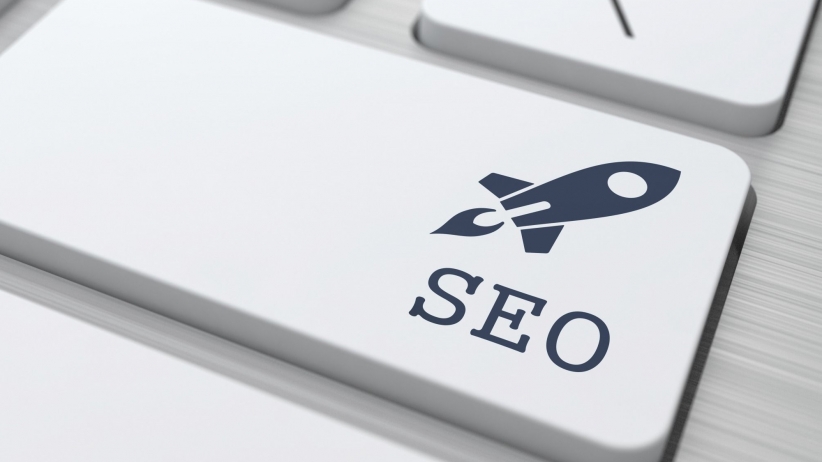 The world of SEO is always changing and the tactics you were using 2 years back will not work in the current digital scenario. Even if you have been successful in improving your website ranking, you will require new strategies and innovative ways for the desired results. In simple words, achieving and maintaining high rankings on search engines such as Google, Yahoo and Bing require the use of present-day relevant SEO techniques.
There are many aspects such as the content, backlinks, keywords, etc. that you need to manage for an optimised SEO campaign and it is easy for an SEO professional to be overwhelmed by these metrics. Therefore, it is better to implement a few strategies as a framework for your online marketing campaign and then target each aspect individually.
Here is how you can successfully increase the ranking of your website by using some effective SEO strategies.

Long Blog Posts:
SEO experts across the globe always focus on posting quality web content. This is undoubtedly the most essential and fundamental factor in improving search engine rankings though you cannot ignore the length of your blog or article. Articles that exhaustively cover a topic and provide in-depth analysis are sure helpful in achieving better rankings on the search engines.
However, long articles or blog posts are not magic potions that dramatically improve your rankings. This simply has to do with the lifespan of a post. A post with 500 words at the most will not be able to draw attention for a long time due to the shortage of keywords and backlinks. On the other hand, a post with extra 1500 words has a longer life span and it tends to attract backlinks for a longer duration. It is simply short-term posts vs. long-term posts. In addition, in-depth posts also demonstrate your understanding of a specific industry thus, help in reputation building as well.
SEO content writing can help you optimise your content for search engine look Google. Hire a good SEO content writer to ensure that content is relevant and informative.
Bucket Brigade Copywriting:
Content for SEO is not only about keywords and backlinks. The ultimate goal of posting content on the website is to engage users and possibly take them to the point of sales. In the process of ranking websites, search engines also consider the amount of time spent by the users on a specific website. Here, the Bucket brigade style of copywriting comes into play.
This writing style is an old but still relevant way of writing that is similar to a human chain that passes along a bucket of water. If you find a blog post to which you feel glued, there is a high probability that you came across a copy that is written in the bucket brigade writing style. This style focuses on maintaining a flow with a conversational tone and keeping the readers occupied.
Another popular technique used by the writers is Grease Slide Technique that divides the information into several segments and drives the reader through them, also maintaining a conversational tone. This is quite similar to the Bucket Brigade writing style.
You can use it anywhere in your post. Use it as an opening line or in mid-conversation.
It is not as difficult as it seems.
Try it, you'll love it!
Update Your Content:
Your website content should be in-line with your current marketing objectives. You should publish new content regularly but check the old content in every few months. You should check if your old blogs still contain relevant information or not. This has to do with both the information provided on the blog posts and the SEO tactics that you implemented 2 or 3 years back. Meanwhile, search engines must have changed their algorithm in some way or the other and you need to alter your old SEO tactics accordingly.
In addition, it is easier to add or remove information, or change keywords in an old article. You can change the headline to make it sound more relevant or you can edit the copy as per your SEO strategy. Search engines love fresh content and you may notice a spike in your traffic or rankings after updating the content. Such small efforts will keep your database fresh and relevant for long.
This should also be a wakeup call for SEO professionals who are only focusing on creating new content as their previous posts would only become a waste after some time.
Quality Backlinks and Keyword Research:
Quality backlinks equal to credibility. Quality backlinks divert traffic to your website by making it popular on search engines. These can ensure that you appear in the search results of your target audience.
Now the question arises, how to get quality backlinks? An easy way to obtain quality backlinks is through guest blogging and collaborating with influencers. There is also a possibility that some websites link back to your website without your permission. This is usually not a dangerous situation as long as the websites are genuine and credible. In any case, you have to be careful while filtering the websites and you should immediately disavow the links of spammy or incredible websites. Linking back such websites negatively affects your domain that decreases your website rank on search engine results. There is also a chance that you may lose all your hard work within a day or two.
Similarly, keyword research is an equally important factor that should be finalised before finalising the topic of the blog. This approach lets you scout natural keywords that easily fit within the content. There are various tools that you can use for keyword research as well. The tools are SEMrush Keyword Tool, KWfinder, Google Keyword Planner, Moz's Keyword Explorer, etc. In addition, while targeting keywords, try using slightly long-tail keywords that are not broad in nature.
Optimise Your Website and Analyse Your Website SEO:
An effective way to improve your SEO strategy is to optimise your website and analyse its SEO. Take out some time to figure out the pain points and see how you can improve the functionality of your website. There are many aspects of a website that must be viewed through the perspective of SEO. You can install Google Chrome extensions for effective SEO. 
Areas that look simple often require more attention. Paying attention to features such as page loading speed, page titles, descriptions, spam scores, optimized multimedia content and Accelerated Mobile Pages (APM) can seriously improve the look and feel of your website along with its ranking. Another good tool is SEO audits as it can help you identify the problem areas, evaluate performance and set goals according to the requirements of your website.
Moreover, multilingual SEO is critically important if you have a multilingual website. Professional translation services like Mars Translation can help to get desired results
SEO is about being aware of changing trends and using relevant techniques for improving rankings, generating more website traffic and engaging as many as users possible. Do not just optimise your website for marketing or sales. Do it for your target audience, try to realise the issues they may face while navigating through your website and plan your strategies accordingly.